Civilian casualties in at least two areas of Khartoum
Bombs or shells hit a neighborhood in Khartoum and another in Omdurman on Friday, according to resistance committees, resulting in at least five civilian deaths.
The Beit Al Mal Resistance Committee in Omdurman shared the following video, saying that a civilian named Mohammed Hamadto died "as a result of bombing by planes on the Janjaweeed positions in Beit Al Mal neighborhood…after the Janjaweed took the houses of the neighborhood as their barracks."
The neighborhood is densely populated and the bombing damaged multiple homes that were not intentionally targeted, the committee noted.
A second video (graphic) is available here and a third one here.
The following images, taken from the videos, illustrate the location of the bombing: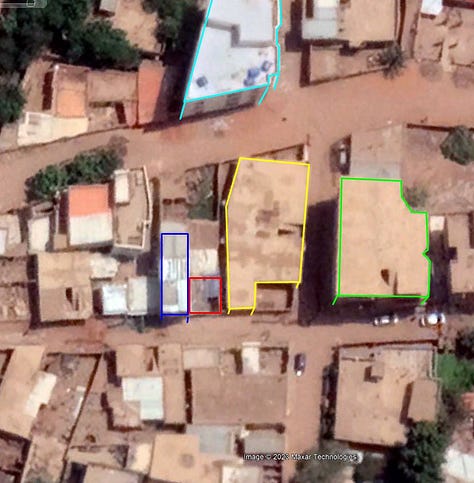 The bombing was near Shambat Bridge, which is the only bridge still controlled fully by the RSF that links Omdurman with Bahri and Khartoum.
Al-Lamap Shelling
A bomb or rockets also struck a home about 2 km from Armored Corps in Al Lamap neighborhood. This area previously was SAF-controlled but now it is a frontline area following an advance by RSF from the north.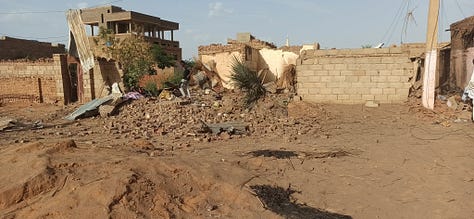 In a statement, the Al Lamab Nasser Resistance Committee said, "We mourn the martyrs 'Uncle Al Khair Mohammed' and his wife, Adam Faure and Uncle Ahmed Al Haddad, and pray for a speedy recovery for the injured."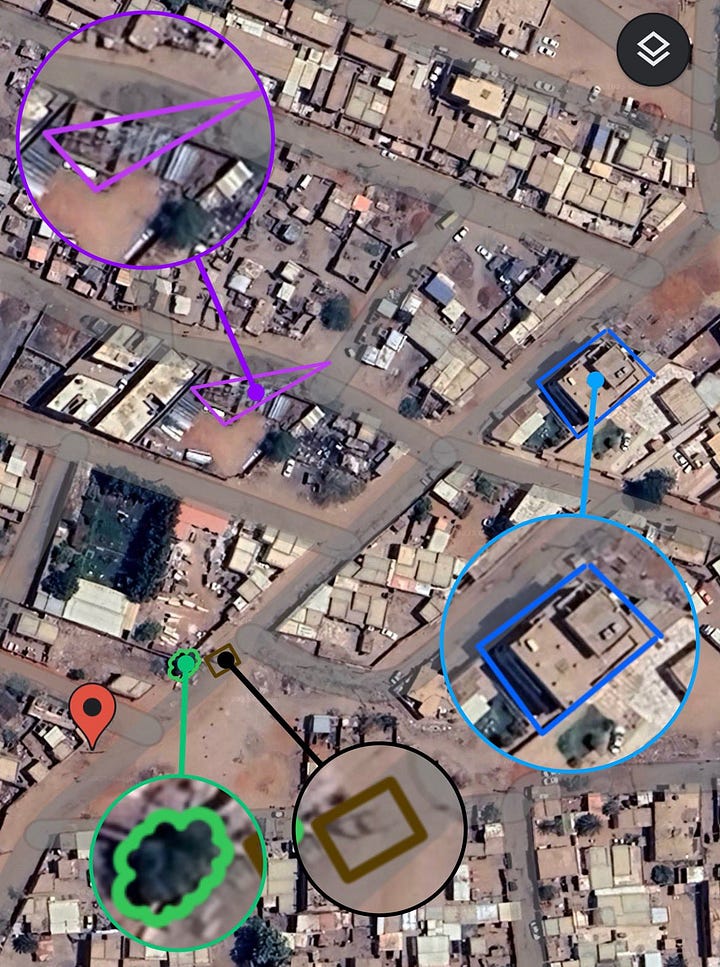 "This was after projectiles fell from an aircraft inside the neighborhood, bringing the number of dead to more than 13 since the beginning of the war, with losses in a number of houses." The neighborhood has become increasingly "an area of operations," the committee said, citing a series of incidents of indiscriminate shelling, gunfire, and projectiles, affecting unarmed civilians and their property.
Other accounts from the neighborhood attributed the destruction to "rockets" rather than aerial bombardment.