Dozens buried in Nyala after shelling
Juba Signatories seek to broker local truce between RSF and SAF
The South Darfur capital Nyala is calmer in recent days, giving mourners a chance to bury their dead, following artillery battles last week in which dozens of civilians died.
The worst incident occurred in Taiba Al Jebel in the east of Nyala on August 23, where crowds sought shelter under a bridge only to be hit by shelling there as well.
A local source from Nyala, speaking with Sudan War Monitor, blamed the Sudan Armed Forces (SAF) for the attack. Other media including Sudan Tribune likewise cited reports that the area was under RSF control, blaming SAF for the attack.
Sources differed as to the death toll. Doctors Without Borders in a statement August 23 reported, "shelling caused the death of 27 people, mostly women and children who were caught in the crossfire while hiding under a bridge. However, we believe the full toll from that day may be somewhat higher die to deaths among some of the injured."
More recent reports suggest the toll is about 40, though that figure may include multiple separate incidents, not just the shelling at the bridge.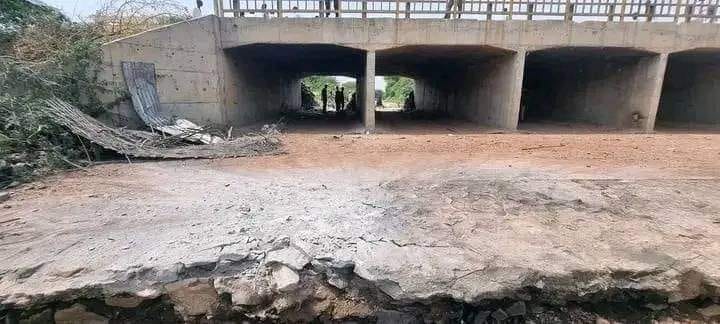 Additionally, three or four people were killed two days ago during a gathering to mourn dead relatives.
In the meantime, the Joint Force former Darfur rebel groups—which includes the Sudan Liberation Movement (Minawi faction) and Justice and Equality Movement (JEM), among others—has dispatched a force of unknown size to Nyala.
Minawi announced their arrival on Sunday, following contacts between the Joint Force and both warring parties. The movements are trying to position themselves as a neutral intermediary. Minawi in his statement said they would "protect citizens and their property." In reality, the Joint Force is unlikely to be able to secure much of Nyala, which is Sudan's most populous city outside of the capital region.
Nevertheless, the troops from the Joint Force could serve as escorts for the representatives dispatched by Minawi to Nyala. "They sat with the two sides. We heard they agreed to stop fighting but it is not something official," said an informed observer who preferred anonymity.
For comparison, an unofficial local truce brokered by the Joint Force in Al Fasher has made that city relatively safer than other Darfur cities, but there has been fighting there as well. On Monday evening, two soldiers were killed in Al Fasher when a vehicle they were traveling in came under fire. Citing eyewitnesses, Radio Dabanga said that a woman and child who had asked the soldiers for a lift were also injured.
Red carpet for Al Burhan in Egypt
Sudan's military leader Abdel Fattah Al Burhan made a one-day visit to Egypt on Tuesday where he held talks with President Abdel Fattah El Sisi in El Alamein. In public remarks after the meeting, the Sudanese leader described the RSF as a traitorous and power-hungry force that committed heinous war crimes.
Al Burhan denied links between Sudan's military and the former regime of President Omar Al Bashir, while downplaying any ties to political Islamists or "terrorists," saying this is just propaganda. This was implicitly a reference to Egypt's Muslim Brotherhood organization, which is now outlawed and classified as a terrorist organization. The issue is a sensitive one for Egyptian relations because of ideological and practical ties between Sudan's former ruling National Islamic Front/National Congress Party and the Brotherhood. In remarks clearly directed to the Egyptian public, Al Buran stressed that the Sudanese military is "national" and is fighting for the Sudanese people as a whole, not for the cause of Islamism.
For his part, El Sisi affirmed Egypt's strong support for Sudan's security, stability, and territorial integrity, highlighting "eternal" ties between the two nations, according to a statement from Egypt's presidency following the meeting.
The Sudanese delegation also included Acting Minister of Foreign Affairs Ali Al-Sadiq, Director of the General Intelligence Service Ahmed Ibrahim Mufaddal, and Director General of the Defense Industries System Mirghani Idriss Suleiman, according to Egyptian state-owned Al Ahram newspaper.
Following this meeting, Al Burhan returned to Port Sudan. He is expected to continue his foreign tour with visits to Riyadh and Doha, and he may also visit Juba and Istanbul, both of which are important trade partners.