Egyptian military vessel arrives in Port Sudan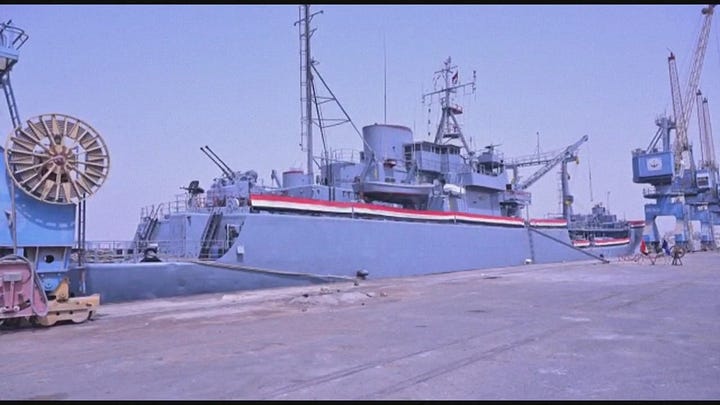 An Egyptian navy vessel docked in Port Sudan on Thursday. It was carrying "270 tons of humanitarian and medical aid for the Sudanese people," according to Egyptian media.
Sudan's state news agency SUNA reported that Egyptian Ambassador Hani Salah received the ship, accompanied by Red Sea State's Minister of Social Development.
Historically, Egypt has maintained a close military relationship with Sudan. Egypt allegedly has sent pilots to help the Sudanese military, according to The Wall Street Journal. Further military support from Egypt could bolster Sudan's war effort.
However, Egypt also increasingly is criticized among Sudanese for its refugee policies and visa restrictions, which have left thousands stranded at the border crossing at Wadi Halfa. Egypt's ambassador responded to these concerns in remarks at the port. As quoted by SUNA, he said the consulates in Halfa and Port Sudan are working to grant Sudanese visas. Once inside Egypt, they will be treated as citizens, he claimed.
Thanks for reading Sudan War Monitor! Subscribe for free to receive new posts.