The Benevolent and Pious Brothers of the RSF
Analyzing a shift in the Janjaweed propaganda strategy
Just over a month into the Sudan conflict, the Rapid Support Forces (RSF) have begun to produce more propaganda portraying themselves as a benevolent occupying authority in Khartoum, in addition to their usual triumphalist combat videos.
A spokesperson who helps them to convey this image is Omer Jibril Hamed, who has a relaxed, gentle demeanor that can put people at ease. Omer appeared in numerous official RSF videos and also runs his own Facebook and TikTok accounts.
For example, in a video May 15 he spoke with citizens in East Nile standing next to a pile of stolen goods, claiming RSF had stopped the robbers and would protect citizens from thievery. In another video May 18 he visited wounded SAF prisoners and greeted them in a friendly way, asking about how they were doing. He posted the video with a broken heart emoji and sad face.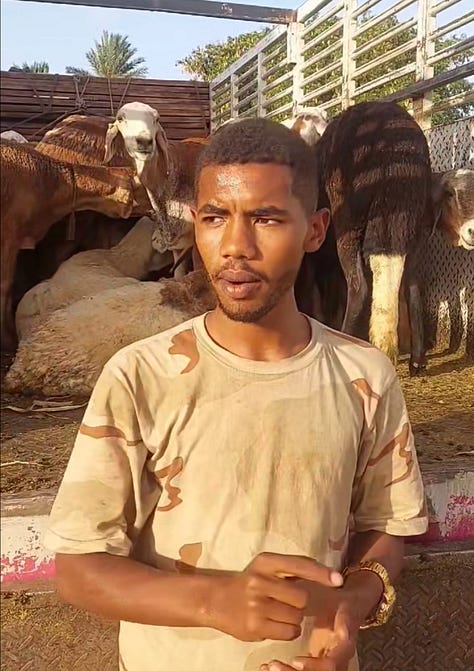 Other members of the RSF media team are taking a similar approach. Recent official videos from the militia show RSF handing out foodstuffs to needy citizen…
This post is for paid subscribers